Charms and Charming. Studies on Magic in Everyday Life
In the book are presented studies of 18 renowned researchers focussing on the verbal aspects of everyday magic, placing in the centre the richest and most poetic manifestation of verbal magic – the charm or incantatio. Incantations are in Europe well spread folklore genre, which contain very old magical elemrnts. The book covers wide spectrum of regions, from United Kingdom to Russia and Iran, and includes also Slovenia. The researchers have devoted their attention to phenomenological and theoretical studies of incantatio, and have discussed various topics, from the origin of charms and ancient European magical practices, to the receptions and diffusions of different types of charms.
Downloads
Download data is not yet available.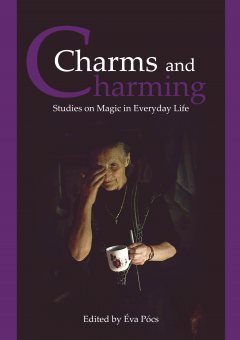 Downloads
Copyright (c) 2019 authors and ZRC SAZU
Details about the available publication format: PDF
Publication date (01)
20.05.2021
Details about the available publication format: Knjiga/Book
Publication date (01)
05.09.2019
Physical Dimensions
170 mm x 240 mm
Hardback