The Dynamics of Present-Day Speleogenetic Processes in the Stream Caves of Slovenia
V monografiji je natančno opisana kvantitativna metodologija za merjenje recentnih sub-mikronskih intenzitet temeljnih kemičnih kraških procesov (raztapljanja in odlaganja sige) in podaja rezultate 7-letnega merjenja kemičnih procesov v izbranih slovenskih vodnih jamah. Podrobneje so prikazani rezultati meritev iz nekaterih večjih slovenskih jam, kot so Križna jama, Postojnsko-Planinski jamski sistem in Škocjanske jame, kjer dobimo vpogled tudi v časovno in prostorsko dinamiko širjenja rovov na ravni posameznih jamskih sistemov. Meritve so edinstvene v slovenskem prostoru, pa tudi širše v okviru svetovnega krasoslovja, saj predstavljajo velik kvantitativni premik v okviru kraške geomorfologije.
Downloads
Download data is not yet available.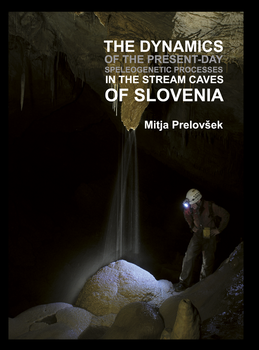 Downloads
Copyright (c) 2012 authors and ZRC SAZU
Details about the available publication format: PDF
ISBN-13 (15)
978-961-05-0339-2
Details about the available publication format: Knjiga/Book
ISBN-13 (15)
978-961-254-405-8
Physical Dimensions
210 mm x 295 mm