Oblikovanje predstav o slovenskih pokrajinah v izobraževalnem procesu
This volume ('Shaping the Geographical Imagination of Slovenian Landscapes in Education') focuses on Slovenian students' geographical imaginations of Slovenian landscapes and the impact of curricula, syllabuses for selected subjects, and textbooks for them. It proceeds from the premise that photographs play an important role in shaping and maintaining individual and collective conceptions of landscapes. The introduction builds a theoretical framew`rk based on the concepts of landscape, geographical imaginations, and visuality. This is followed by a chapter presenting results of an analysis of twenty-five syllabuses for seventeen primary- and secondary-school subjects referring to shaping landscape imaginations. The third chapter brings results of an analysis of 949 photogrῡphs from fifty primary- and secondary-school textbooks. The fourth chapter presents the results of the analysis of questionnaires completed by 722 students and twenty-seven teachers from seventeen Slovenian primary schools and eight secondary schools. The fifth chapter synthesizes all of the findings.
Downloads
Download data is not yet available.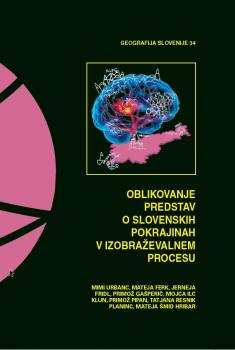 Downloads
Copyright (c) 2016 authors and ZRC SAZU
Details about the available publication format: PDF
ISBN-13 (15)
978-961-254-951-0
Details about the available publication format: Knjiga/Book
ISBN-13 (15)
978-961-254-950-3
Physical Dimensions
170 mm x 240 mm
Hardback