Interpretacija okolja na primeru Ljubljanskega barja
The monograph treats an environmental interpretation which is not only one of the most effective processes for informing and raising the awareness of visitors to and residents of protected areas, but also one of the most demanding and complex ones. The case of the Ljubljana Moor (Ljubljansko barje) is used to analyze the relationship between people and nature from various perspectives and to present a possible approach to interpreting this cultural landscape. In 2008, the area was protected and designated the Ljubljansko barje Landscape park. A detailed analysis of the Iška River basin was performed in order to demonstrate how various interpretation tools can be used to interpret the environment for real and virtual visitors in various age groups. The interpretation tools which are interlinked include the Iška River Meander Nature Trial with signboards and a leaflet, freely accessible e-lessons with teaching instructions and recommendations for teachers, the freely accessible web portal Barjanska banka (The Moors Bank), which contains a set of field assignments, and the concept of the Meander Open-Air Classroom. The interpretation tools presented can be transferred to various Slovenian landscapes. They are primarily intended to educate young people, who are an extremely important medium for transferring knowledge and values to older generations. They represent a potential additional approach to protecting this landscape and they will help raise people's awareness, as well as spread knowledge and a positive attitude towards the Ljubljansko barje and the environment in general. We can only effectively protect what we know and understand.
Downloads
Download data is not yet available.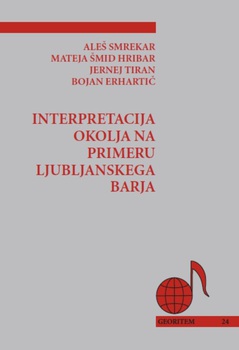 Downloads
Copyright (c) 2014 authors and ZRC SAZU
Details about the available publication format: PDF
ISBN-13 (15)
978-961-05-0357-6
Details about the available publication format: Knjiga/Book
ISBN-13 (15)
978-961-254-712-7
Physical Dimensions
145 mm x 205 mm
Paperback