Blue Horizons. Anthropological Reflections on Maritime Lifestyle Migrations in the Mediterranean
As a result of opening of internal borders within the EU and rapid development of affordable navigation technology, there is a constantly increasing number of people in the Mediterranean who have adopted a lifestyle that revolves around living working and traveling on sailing boats. On the ground of ethnography among liveaboards in Greece the book discusses the following questions: How can we conceptualise these novel forms of movements that seem to sit uncomfortably in between the standard dichotomized division of work within migration studies and wider social sciences: internal/international migration, temporary/permanent, migration/tourism? How do we theoretically and methodologically situate these individuals that are statistically often invisible and seem to evade the common categories of describing a mobile person, such as migrant or tourist? In order to answer these questions, the author explores ethnographically the connection between the maritime environment, sea imaginaries and lifestyle migration. It puts forward six crew portraits in order to highlight details from individuals' lives on a longer time perspective but also to place the individual stories, sea imaginaries and people's experiences with the maritime environment in dialogue with each other. This makes it possible to better understand the expectations, aspirations and experiences of maritime lifestyle migrants and to discuss further the idea of temporarily unbelonging in practice.
Downloads
Download data is not yet available.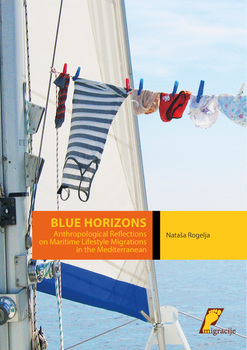 Downloads
Copyright (c) 2017 authors and ZRC SAZU
Details about the available publication format: PDF
Publication date (01)
22.01.2021
Details about the available publication format: Knjiga/Book
ISBN-13 (15)
978-961-05-0008-7
Date of first publication (11)
21.06.2017
Physical Dimensions
145 mm x 205 mm
Paperback