Izgubljena mesta. Arheološka iskanja v deželi Majev
The second edition of the book by archaeologist Ivan Šprajc, a considerably enlarged version of the first edition published in 2009, is a first-person narrative of his explorations in the Maya area. Written by a distinguished expert and published in German in 2015, with an English translation currently in press in the USA, it is an adventurous story presenting in a reader-friendly way the incidents, difficulties, dangers, and triumphs experienced by an archaeologist in the tropical forest of southeastern Mexico. The thematically rounded episodes following the chronological order of Sprajc's expeditions include interesting information about the life of the ancient Maya, about their settlements, economy, social order, religious life, politics, and the emergence, development, and collapse of their civilization, as well as about the lives of their modern descendants, the technological advances of archaeology, and Mexico's concern for cultural heritage. The book is equipped with an overview map and a wealth of photographic material.
Publication of this book was made possible by generous gifts from Slovenian supporters of Šprajc's expeditions: Abanka, Ars longa, Adria kombi, and National Geographic Slovenia (Rokus Klett Publishing House).
Downloads
Download data is not yet available.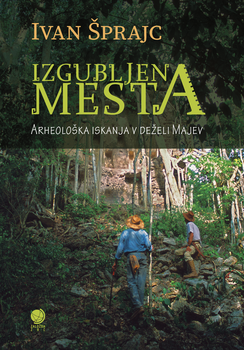 Downloads
Copyright (c) 2019 authors and ZRC SAZU
Details about the available publication format: PDF
Publication date (01)
25.01.2021
Details about the available publication format: Knjiga/Book
ISBN-13 (15)
978-961-05-0179-4
Date of first publication (11)
23.05.2019
Physical Dimensions
170 mm x 240 mm
Details about the available publication format: Biblos (epub)
Publication date (01)
17.07.2019