Večkulturna Slovenija. Položaj migrantske književnosti in kulture v slovenskem prostoru
The first part of the book discusses the position of Slovenian émigré literature and its place in the framework of Slovenian national literature and culture. In the second part, the most significant immigrant writers in Slovenia are presented, and their position in the cultural context of Slovenia is analyzed. The third part comprises a broader examination of the immigrants' position in Slovenia, their (cultural, socio-economic, political) integration, and the level of their equality regarding the status of their cultural-artistic activities and their affirmation in broader Slovenian society. The last part of the book opens a number of comparisons between the positions of Slovenian emigrants and the immigrants in Slovenia.
The comparative analysis focuses on the factors influencing cultural life of the immigrant community as such. This is followed by a chapter on literary bilingualism among emigrant/immigrant writers. The concluding chapters continue to problematize the concept of a single "national language" as the demarcation line between national literatures. A theoretical concept of a "concentric paradigm of national literature" is introduced. The authors of the included foreword and review are Matjaž Hanžek and Aleš Debeljak.
Downloads
Download data is not yet available.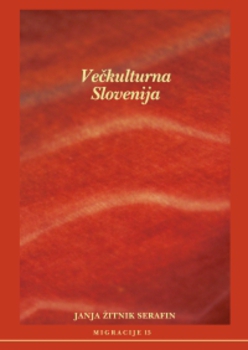 Downloads
Copyright (c) 2008 authors and ZRC SAZU
Details about the available publication format: PDF
Publication date (01)
22.01.2021
Details about the available publication format: Knjiga/Book
ISBN-13 (15)
978-961-254-074-6
Date of first publication (11)
18.08.2008
Physical Dimensions
170 mm x 240 mm
Paperback