Svetovne književnosti in obrobja
World literature is always "glocalized." Every national literature, every region, migration, and multicultural space has fashioned its own version of world literature. Consequently, many world literatures simultaneously exist within the single and unequal global literary system, "Slovenian" world literature being one of them. Based on Casanova's and Moretti's theories of the world literary system/space and, using a transdisciplinary approach, the collective volume explores the relationships between the world literary system and small or peripheral literary fields: the Slovenian, Estonian, Croatian, Luxembourgish, and Georgian. The authors of chapters are: César Domínguez, Bala Venkat Mani, Jernej Habjan, Katarina Molk, Jola Škulj, Morana Čale, Jüri Talvet, Jeanne Glesener, Liina Lukas, Irma Ratiani, Alen Širca, Matija Ogrin, Luka Vidmar, Darko Dolinar, Marko Juvan, Marijan Dović, Alenka Koron, Andraž Jež, and Jožica Jožef Beg.
Downloads
Download data is not yet available.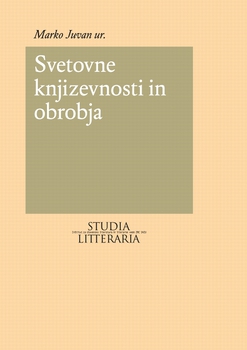 Downloads
Copyright (c) 2020 authors and ZRC SAZU
Details about the available publication format: PDF
ISBN-13 (15)
978-961-05-0401-6
Details about the available publication format: Knjiga/Book
ISBN-13 (15)
978-961-254-398-3
Date of first publication (11)
06.12.2012