Beseda ni konj. Estetska struktura slovenskih folklornih obrazcev
Short folklore forms are diverse group of short folklore texts; some of these are used in everyday communication and are still alive, others are reserved for specific moments; some of them are disappearing from our linguistic and cultural environment. Their structure,function, texture and context of use differ very greatly, as well as their length; it may comprise a single word (eg. greetings), one sentence (proverbs, riddles) or a short text (defense, prayer). Book systematically and comprehensively shows the origin, structure and classification system, and aesthetic structures of the most representative short folklore forms: working exclamations, greetings, curses, proverbs, riddles, incantations and prayers.
Downloads
Download data is not yet available.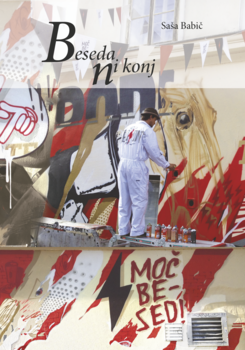 Downloads
Copyright (c) 2015 authors and ZRC SAZU
Details about the available publication format: PDF
Publication date (01)
27.01.2021
Details about the available publication format: Knjiga/Book
ISBN-13 (15)
978-961-254-766-0
Date of first publication (11)
16.03.2015
Physical Dimensions
170 mm x 240 mm
Hardback