Čas kolere. Epidemije kolere na Kranjskem v 19. stoletju
The book discusses all five cholera epidemics that hit the central Slovenian area in 1836, 1849, 1855, 1866, and 1886. It is the first synthesis of cholera epidemics and the first presentation of the health conditions in the 19th-century Carniola.
Largely drawing on original archival materials, the book also provides Slovenian historiography with new and original knowledge, and substantially places itself side by side other European and American historiographical research dealing with the phenomenon of cholera epidemics in health, social, cultural and political context.
Downloads
Download data is not yet available.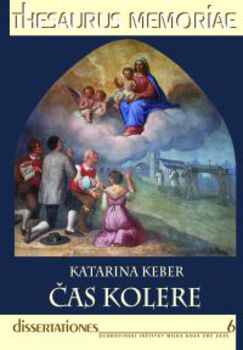 Downloads
Copyright (c) 2007 authors and ZRC SAZU
Details about the available publication format: PDF
Publication date (01)
18.05.2020
Details about the available publication format: Knjiga/Book
ISBN-13 (15)
978-961-254-011-1
Date of first publication (11)
12.09.2007
Physical Dimensions
200 mm x 280 mm
Hardback