Gnojišča na Ljubljanskem polju
The extensive groundwater reserves in the Ljubljana Plain, estimated at 100 million m3, represent a natural resource of regional significance. The Decree on the Protection of Sources of Drinking Water divides this water protection area into three drinking-water protection zones. The area is exposed to possible pollution by many activities, among which agriculture is especially problematic because it is not supervised strictly enough. The majority of farms are engaged in traditional animal husbandry, of which cattle breeding dominates. Among 155 registered barns, a full 134 or 86.5% only had separate manure collection for bedding and liquid manure. Nearly half of these were in the second drinking-water protection zone. Modern agriculture includes the collection of manure as liquid manure, which takes place on 21 farms. Altogether these farms included 307 registered manure-collection structures: 151 manure piles and 156 liquid manure pits. In 2002 the traditional method of storing manure in manure piles above manure pits predominated. Surveys indicated that 110 of these manure piles were in storage basins, 18 were in partial basins, and 23 were open. Special attention was called to nine of the most open manure piles, which lacked both concrete slabs and walls, so that the liquid manure could seep directly into the soil and then into the groundwater. Farm census data on manure pit construction indicated that more than three-fourths of these structures were fully enclosed and that only 8 were water permeable; of course, the actual situation is worse. A greater concentration of problematic manure piles was especially determined in the second protection zone of the Hrastje pumping station, which is unfavorable because of its downstream location and the relatively shallow groundwater depth. The size of the manure piles and liquid manure pits is also very important with regard to proper manure management. Nearly two-thirds of these structures had an adequate capacity. Most of these manure-collection structures were uncovered; annual precipitation of approximately 1,400 mm/m2 makes insufficient capacities even less appropriate.
Downloads
Download data is not yet available.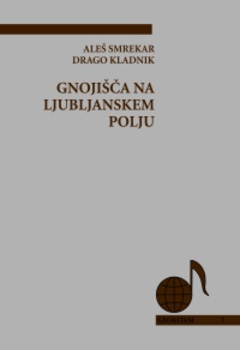 Downloads
Copyright (c) 2008 authors and ZRC SAZU
Details about the available publication format: PDF
ISBN-13 (15)
978-961-254-540-6
Details about the available publication format: Knjiga/Book
ISBN-13 (15)
978-961-254-071-5
Physical Dimensions
145 mm x 205 mm