Jurassic and Cretaceous Stratigraphy and Sedimentary Evolution of the Julian Alps, NW Slovenia
A detailed stratigraphy of Jurassic and Cretaceous deep-water sediments in the Julian Alps is presented. The study areas are located at Mt. Mangart, in the Triglav Lakes Valley and in the broader surroundings of Bovec. The successions are paleogeographically attributed to the Bovec Basin and the Julian High, and correlated with similar successions elsewhere in the Southern Alps. The sedimentary evolution is reconstructed and discussed in relation to synsedimentary tectonics, eustatic sea-level fluctuations and global paleoceanographic changes. The monograph is a fundamental publication for stratigraphy and sedimentology of Jurassic and Cretaceous deposits in the Julian Alps.
Downloads
Download data is not yet available.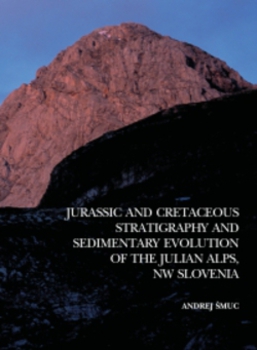 Downloads
Copyright (c) 2005 authors and ZRC SAZU
Details about the available publication format: PDF
ISBN-13 (15)
978-961-254-514-7
Details about the available publication format: Knjiga/Book
ISBN-13 (15)
961-6568-15-9
Physical Dimensions
200 mm x 270 mm
Paperback