Okolju prijazno vedenje
The central part of this monography explores the extent to which social influence methods, which are used to encourage individuals' environmental awareness and overcome obstacles preventing the spread of environmentally friendly behavior, are successful in supporting individuals' environmental protection tendencies, changing readiness to engage in environmentally friendly behavior, and changing their behavior itself. There is a long journey from awareness of environmental issues to actual environmentally friendly behavior, in which four basic research aspects are highlighted: the selection of behaviors that should be changed, the study of factors causing environmentally unfriendly behaviors, the use of carefully selected social influence methods in order to change environmental awareness and behavior, and a systematic assessment of their influence.
It has been established that readiness to engage in environmentally friendly behavior is more strongly encouraged by internal or psychological factors of environmental behavior, whereas in addition to these the behavior itself is also influenced by external or social factors. Social influence methods, based on practical approach, which is adapted to different target groups, have proven to be a successful method, which can be also implemented in educational sistem. Young people are most receptive to changes and are an effective medium to transfer such ideas and proper behavior to seniors.
Downloads
Download data is not yet available.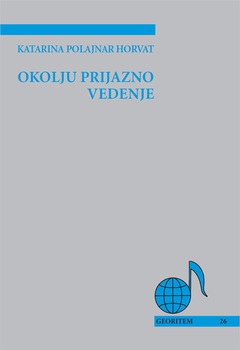 Downloads
Copyright (c) 2015 authors and ZRC SAZU
Details about the available publication format: PDF
ISBN-13 (15)
978-961-05-0373-6
Details about the available publication format: Knjiga/Book
ISBN-13 (15)
978-961-254-814-8
Physical Dimensions
145 mm x 205 mm
Paperback