The Land of Shadows [prva izdaja]. The memory of the expulsion and disappearance of the Jewish community in Prekmurje
Dežela senc je berilo za uporabo pri pouku zgodovine v slovenskih osnovnih in tudi srednjih šolah. V prvem delu so predstavljene zgodovinske razmere, ki so vodile do anti-semitizma in holokavsta v Evropi, v drugem pa so podrobneje predstavljene slovenske razmere. Podrobneje je opisana izkušnja preživele interniranke Erike Fürst, posebna pozornost pa je namenjena izboru slikovnenega gradiva, med katerim so tudi odlomki iz dveh grafičnih novel: Maus Arta Speigelmana in Berlin (knjiga 1 in 2) Jasona Lutesa. Z angleško različico želimo tragično izkušnjo prekmurskih Judov predstaviti zainteresirani javnosti zunaj Slovenije.
Downloads
Download data is not yet available.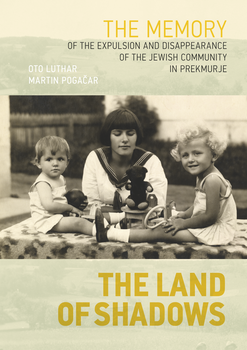 Downloads
Copyright (c) 2012 authors and ZRC SAZU
Details about the available publication format: PDF
Co-publisher's ISBN-13 (24)
978-961-254-594-9
Details about the available publication format: Knjiga/Book
ISBN-13 (15)
978-961-254-381-5
Physical Dimensions
150 mm x 200 mm
Paperback