Ugrabljena ljubezen / Oteta ljubav / Abducted Love. Priročnik za pouk državljanske vzgoje / Priručnik za nastavu građanskog vaspitanja / Workbook for the teaching about civic education
The contributions thematise love to a homeland in groups and individuals who fail to conform to the dominant understanding of patriotism; this often renders them inapt patriots and they are, hence, symbolically deprived of loving their homeland. The authors thematise love for homeland(s) in im/migrants, members of ethnic and sexual minorities, mixed marriage children, anarchists and social critics and activists. The authors and the people depicted stand for understanding and practicing the so-called critical patriotism, a practice best subsumed in the phrase: "use your mind".
Downloads
Download data is not yet available.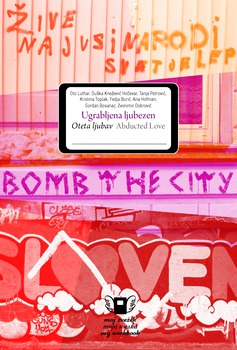 Downloads
Copyright (c) 2011 authors and ZRC SAZU
Details about the available publication format: PDF
ISBN-13 (15)
978-961-254-269-6
Details about the available publication format: Knjiga/Book
ISBN-13 (15)
978-961-254-268-9
Physical Dimensions
170 mm x 240 mm
Hardback