Kakovost bivalnega okolja v Ljubljani
The research used different indicators to objectively evaluate the quality of residential environment in Ljubljana at the outset of the second decade of the 21st century. Residential environment was defined as the characteristics of the dwelling and its immediate and wider surroundings that are pertinent for satisfying general human needs and for performing basic human functions. The elements of the residential environment were arranged into seven groups: dwelling characteristics, safety, aesthetics, accessibility to urban amenities, environmental strain, social environment, and transportation conditions. The quality of the residential environment as a whole was measured accurately to the building using the method of summing the unweighted standardised indicators. We concluded that the quality of the residential environment in Ljubljana differs significantly between areas. The study results can be useful to city authorities and spatial planners as a support in the decision-making for management as well as planning purposes; for example, as the basis for improving the residential environment or for determining the appropriate locations for residential construction.
Downloads
Download data is not yet available.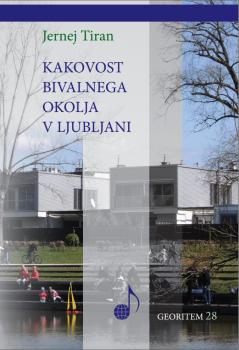 Downloads
Copyright (c) 2016 authors and ZRC SAZU
Details about the available publication format: PDF
ISBN-13 (15)
978-961-254-967-1
Details about the available publication format: Knjiga/Book
ISBN-13 (15)
978-961-254-966-4
Physical Dimensions
145 mm x 205 mm
Paperback